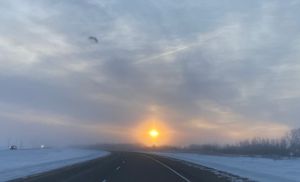 "

... she [Jackie K} proves a more-than-capable facility for writing great chord progressions and melodies, and some genuinely masterful choruses." - Shaun Lee
"There are stories to tell about the lives of women"  says Jackie K, " complex, strong, narratives. " Jackie's new album She's A Story, shines the light on women's stories.
Produced by Randy Woods, She's A Story, spotlights the spirit of women living through a variety of triumphs and trials. Each track takes on a character and style of its own. Several of the songs are personal ones for Jackie, including the first single, "When You Almost Didn't Love Me". This sunshine pop tune ​starts the album off with a bang. 
"Writing and singing about personal situations certainly keeps me honest as a musician,"says Jackie, as she talks about another song that is special to her. "I wrote 'Burnage Lane' after my mother-in-law passed away last winter. It was the name of my in-laws' acreage in Saskatchewan where they had lived for forty years. It was her wish to always stay there, not to have to live in a nursing home.  She was a woman determined to live life on her own terms, right to the end." 
Savvy guitar lines from Randy Woods  and slick drums from Kyle Krysa make "Madame Sun" a welcome tropical retreat in the Saskatchewan winter. It's an uptempo Latin inspired number about a senior that Jackie observed while on holiday in Mexico. The saxophone stylings of Connor Newton put you right in that deck chair on the beach. 
Jackie features the spoken word of  Cree musician Falynn Baptiste on "Honour Her Spark," a song for Missing and Murdered Indigenous Women and Girls. Jackie will be donating proceeds from "Honour Her Spark" to the Battlefords and Area Sexual Assault Centre.  
Jackie takes her inspiration from a variety of places. "I'm the Queen" was written after the passing of Queen Elizabeth II. "I began to think about how we were kind of alike," Jackie says with a laugh as she talks about her track, " both of us running our kingdoms, hers is just a little bigger than mine."  
The album closes with a head nodding, groove tune "Sleep". "I find it really hard to sleep," says Jackie, "and I think that's true for lots of women, for lots of people." This tune features some great bass playing from Tom Kroczynski, and it's got a laid back vibe that is a great album closer. 
Jackie K is a Prairie girl from start to finish, and the wide-open spaces of Saskatchewan, and the people that inhabit them, find their way into every corner of her songs. Her music has been compared to that of Amy Rigby and Lucinda Williams. Jackie never wants us to forget her love of jazz and that percolates through her songwriting, her recordings, and her performances. 
When she isn't writing or performing, Jackie teaches band and guitar to high school students at North Battleford Comprehensive High School. She holds a Bachelor of Music in Music Education and a Bachelor of Arts in Visual Art, and is a member of SaskMusic, SOCAN, CARAS, AFM553, BMI, and SAC.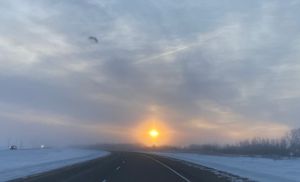 "

Look for The Little Things...really cemented Jackie's place...as a shining light of the 'Canadiana' movement. [Her] four-track set...[brings] together folk, country and Americana with a brilliantly atmospheric production." - Tom Hilton
"

We think that we could have said...["Dandelions Everywhere"] was a cover of an obscure Lee Hazlewood or maybe Jimmy Webb song and most people would have accepted that. There's certainly something off-kilter about this upbeat folksong. There's a Seventies pop-optimism about it too that is quite infectious." - Jonathan Baird
"

Kroczynski has a pleasing voice,...both familiar and real without that eerie digital perfection that can grow tiresome" - Dino DiMuro
"

["Sister of Stone" is] poetic, punchy and well written"
— U N Indie Folk Music
PHOTOS